Matt Reeves linked with They Live remake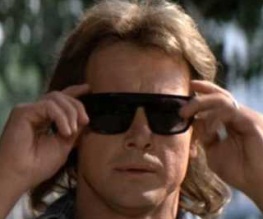 The Hollywood Reporter is reporting that Matt Reeves (Cloverfield, Let Me In) has been snapped up by Universal to write and direct a remake of John Carpenter's 1988 cult alien classic They Live. Carpenter is also said to be involved in the project as executive producer.
The original They Live starred pro-wrestler 'Rowdy' Roddy Piper as George Nada, a drifter who finds a pair of sunglasses that allow him to see evil aliens who walk the Earth in human guises and subdue the population with subliminal messaging. The film is most widely remembered for a ridiculous (and iconic) 5 minute long fight scene that erupts between Piper and his co-star Keith David over a pair of sunglasses.
PUT THE GLASSES ON!! PUT 'EM ON!!
About The Author