Melancholia triumphs at National Society of Film Critics awards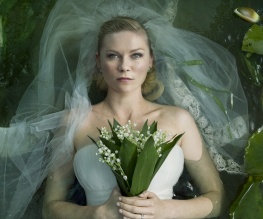 Lars Von Trier's Melancholia has picked up more prestigious prizes – this time at the US National Society of Film Critics awards this weekend.
Following hard on the heels of its three-gong win at the European Film Awards, the apocalyptic film starring Kirsten Dunst won Best Film and Best Actress – although mute Nazi director Von Trier was beaten to Best Director by Terrence Malick for The Tree of Life. The Tree of Life also won Best Supporting Actress for Jessica Chastain and Best Cinematography for Emmanuel Lubezki, whilst the other main acting prizes went to Brad Pitt (Best Actor, Moneyball) and Albert Brooks (Best Supporting Actor, Drive). Asghar Farhadi won Best Foreign Language Feature and Best Screenplay for A Separation.
Neither Melancholia or The Tree of Life is considered a likely Oscar pick, but will these awards make a difference when the Academy announces its nominations? We'll let you know…
About The Author