Melissa McCarthy joins post-Bridesmaids Apatow venture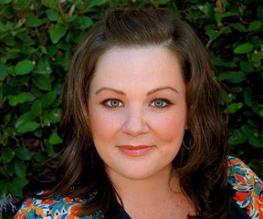 Melissa McCarthy, who is being excruciatingly described as a 'plus-size comedian' by various American blogs and who you may remember from her melodramatic and surprisingly funny turn as the dognapping Megan in Bridesmaids, has been the first member of that film's high-achieving cast to be snapped up for producer Judd Apatow's next feature.
McCarthy, who has also appeared recently in The Back-Up Plan and Life As We Know It, is to take a supporting role in the as-yet untitled sequel to 2007's Knocked Up. Her character will be a mum who sends her children to the same school as Pete (Paul Rudd) and Debbie (Leslie Mann), who we last saw celebrating the birth of a baby girl. Can we be the first to put a bet on McCarthy and rumoured costar Megan Fox being cast as a couple? It's just Apatow's style (by which we mean childish and crowd-pleasing to the exclusion of all else).
Thoughts? Concerns? Let it all out, darling.
About The Author