Michael Bay is directing Transformers 4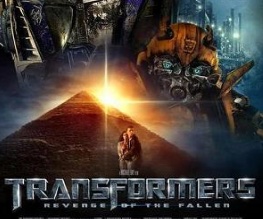 Three films about handily storable death machines might be enough for Shia LeBeouf, but apparently Bay just can't get enough. He's signed on for Transformers 4, and there's nothing any of us can do about it.
The news comes via Transformers producer Lorenzo di Bonaventura, who is currently out pushing his latest feature GI Joe Retaliation . He told MTV that not only will Michael Bay be involved with the next outing for the unnecessarily angry robots, but that he's signed on to direct for the 2014 release. The good news is that we'll all be long dead by then, probably.
No word on whether any of the stars will be happy to return – Le Beouf has said previously that he has no interest in climbing aboard for the fourth film, and as for Rosie Huntington Whitely, we're still not totally convinced that she's actually a human being. So presumably Bay can reprogramme her for another performance as he wishes. Hurrah?
About The Author