Michael Keaton to return for Beetlejuice 2?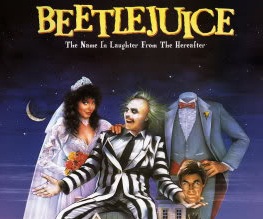 Micheal Keaton is reportedly 'hugely' interested in reprising his role as world-renowned bio-exorcist Beetlejuice, in a sequel to Tim Burton's cult classic film.
Keaton, who has been largely absent from cinema screens in recent years, has been meeting with writer Seth Graeme-Smith to discuss the film. When asked in an interview with Shock Till You Drop about how much interest Keaton has shown in returning as the comically crude ghoul, Smith replied:
'Huge, he's been wanting to do it for 20 years and he'll talk to anybody about it who will listen. I really told him, I have a huge reverence for Tim and a huge reverence for that film in general.'
Keaton's interest follows last month's news that Tim Burton, who directed the original, was also ready to jump back on the Beetlejuice bandwagon. Cynics will no doubt cry that this is symptomatic of our cinema generation's tendency to re-make everything to redundancy. However, with Burton's spark seemingly fading in recent years, and Keaton being reduced to little more than a voice for a plastic doll in Toy Story 3, maybe a return to the film that kick-started both their careers is a wise move.
About The Author