Mission Impossible 4 Gets A Director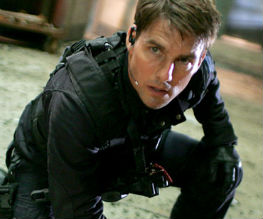 The Incredibles Director Brad Bird is in final negotiations with Paramount Pictures to helm Mission Impossible 4. Tom Cruise is also set to return (well it wouldn't be much of a Mission Impossible film without the Cruister!) and the plan is to release the film in May of next year, so expect production to start pretty soon.
Star Trek director J. J. Abrams breathed new life into the series with the critically acclaimed Mission Impossible 3 (his first feature film) but has decided to take a back seat on this one. He'll be co-producing along with Cruise.
As well as The Incredibles, Bird has directed acclaimed children's films such as Ratatouille and The Iron Giant, but Mission Impossible 4 is his first major live-action feature. Not much is known about the film's plot yet, but Cruise revealed in an interview last year that there will probably be an action sequence set in downtown Tokyo. Sounds exciting!
Are you pumped for more Mission Impossible movies? Or would you rather Brad Bird just went and made The Incredibles 2? Let us know below!
About The Author