Miyazake to make Porco Rosso Sequel?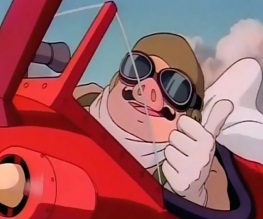 Fans of the consistently breath-taking animation of Studio Ghibli will be excited to hear that Director Hayao Miyazake is set to make the follow-up to Porco Rosso, his 1992 film about a WW1 Italian fighter pilot cursed with the face of a pig.
The second film entitled Porco Rosso – The Last Sortie, is to be set in the Spanish civil war this time around and will be Miyazake's first sequel to date. The director is said to be looking to this project as a means of artistic escape and is keen for the focus to be on a male character as opposed to his previous female protagonists, Chihiro of Spirited Away and the title character of Little Mermaid inspired animation Ponyo.
As Porco Rosso was not one of Miyazake's most acclaimed projects and with doubts circulating about the financial security of Studio Ghibli, it looks unsure what degree of success The Last Sortie is set to achieve. Miyazake has indicated that Ghibli will need two successful box office efforts in order to fund his project, but having had a peek at The Borrower Arrietty, Ghibli's up and coming animated take on childrens favourite The Borrowers, I'd have to say that they're well on their way……
The Borrower Arrietty is due for UK release in early 2011
About The Author