Mockingjay finds a writer in Danny Strong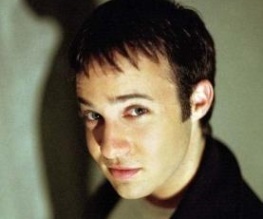 Danny Strong's campaign to get us to forget that his real name is Jonathan From Buffy continues apace, as he's now been chosen to write the closing chapters of The Hunger Games saga. The final book, Mockingjay, will be adapted into two films, because that's just what happens with the final book in any series these days.
Jonathan From Buffy, who once fell in love with a resurrected Incan princess that wanted to transfer his life-force to herself via kissing him, is becoming a hot property among film and television producers as well, having recently won an Emmy for writing HBO's TV movie Game Changer (an HBO TV movie is better than a normal TV movie, so it's fine to celebrate it), and being selected to write the latest Dan Brown adaptation The Lost Symbol.
It's all a bit too close to the episode of Buffy where Jonathon From Buffy uses an augmentation spell to trick the world into thinking he's a supremely handsome, ultra cool, and incredibly talented individual, but we've checked it out, and this does all seem to be reality, so we're going to go along with it for now, although if he signs on for a Matrix reboot, we're calling shenanigans.
Writing the Mockingjay films is a huge gig, and it shows a high level of faith in Strong's talent. But then, he did once survive possession by a Bezoar demon, so he's likely to be up to the task.
Assuming Jonathan doesn't get distracted by robbing banks with freeze-rays, Part 1 is due for release on November 21, 2014, and Part 2 on November 20, 2015.
About The Author