Monsters University reveals a brand-new poster!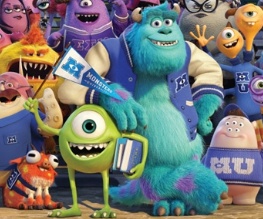 Oh Disney Pixar, stop taunting us with your endless supply of Monsters University press materials – we're already quite pant-wettingly excited enough about the Monsters Inc prequel, thank-you very much!
Fans of Mike Wazowski and James P. Sullivan – Sulley to his friends – will definitely want to lay their eyes / singular central eye all over the brand-new poster for upcoming film Monsters University. Just like any good campus film, it looks like we've got a representative for every single monstrous clique out there – you've got the geeks, the jocks, the pampered princesses, the jokers, the bad boys, the cyclops, the gastropod molluscs and plenty more besides.
Click on the brand new Monsters University poster below and super-size it up to MONSTROUSLY BIG (not actually that big) proportions. Go on now… we'll wait.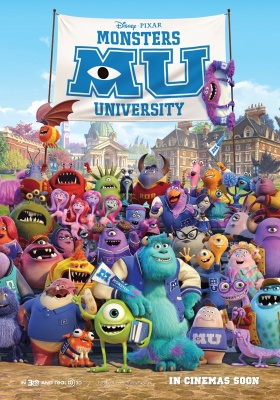 Isn't it glorious? Even Randall is there!
Old stalwarts Billy Crystal, John Goodman and Steve Buscemi are set to be joined by a host of brand-new stars and characters for Monsters University – think Helen Mirren, Ricky Gervais and Ben Kingsley to name just three. Will it be just as good as the first film – especially now it's pitting best pals Mike and Sulley against one another in a serious personality clash? We guess we'll just have to wait until it hits cinemas on July 12 2013 to find out…
Will you be going to see Monsters University in 2013? And which hormone-addled monster are you most looking forward to relating to?
About The Author