Moore's best documentary to date snubbed for Oscar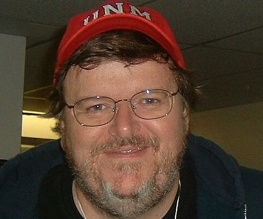 The documentary Michael Moore has called his "boldest and most ambitious work to date" has been omitted from the Oscar shortlist for Best Documentary.
The outspoken tub-o-lard's latest, Capitalism: A Love Story, insinuates that capitalism as a concept is both un-Christian and un-American. It was surprisingly left off the list this week when the Motion Picture Academy announced its initial shortlist of 15 documentaries up for the award. Well, OK, maybe not that surprisingly, considering it trashes the very concept that's made Hollywood bigwigs their sweet, sweet millions. But the documentary did take $14 million at the box office and earn significant critical acclaim.
Other unexpected omissions from the list were The September Issue, the R.J. Cutler film going behind the scenes at Vogue; and Tyson, James Tobeck's intriguing portrayal of the infamous boxer.
Those that did make the cut included eco documentary The Cove, an exposé on the slaughter of dolphins off the Japanese coast, Agnès Varda's acclaimed work The Beaches of Agnès, and Mugabe and the White African, a portrait of a white Zimbabwean family's stand against the Mugabe regime.
The first shortlist was decided by secret ballot by a contingent of Academy members who viewed the 89 documentaries up for selection and voted on their favourite work. It will then be cut down to five nominees on February 2nd next year, ready for the Oscars ceremony on March 7th.
About The Author