More Iron Man armour unlocked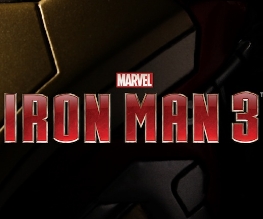 Lookie, lookie! We've got more treats for you to start this Easter weekend off with a bang! Ok… so maybe not quite a bang… but a buzz of excitement at the very least! Iron Man 3's 'Unlock the Armour' campaign is progressing at full steam. We've already revealed the 'Shotgun' & 'Silver Centurion' suits and now we have 4 more radical creations to add to our album.
First up is the strangely named 'Heartbreaker' (we don't get it, do you?). This artillery level RT (which means repulsor transmitter, for those of you who are not mad enough to do such in-depth research) suit will be built by the time Iron Man 3 gets cracking and so will possibly be introduced to us ASAP. Following this is the 'Red Snapper', a disaster rescue suit, which also originates from a time before the movie.
Click for the bigger, better view:
Next up is the hulking and thus aptly named 'Igor', built for all the heavy lifting. Could this be the hulk-buster armour we spotted at the end of the trailer by any chance? Finally, we come to the prettiest suit to date, the space surfing, sub-orbital 'Gemini'.
With a reported 47 suits making up the Iron Legion, you can bet that there will be a lot more to look forward to in the coming months. Iron Man 3, starring Robert Downey Jr., Ben Kingsley, Don Cheadle, Gwyneth Paltrow, Guy Pearce, Jon Favreau and the voice of Paul Bettany, will be seen in theatres on the 3rd of May.
What do you think of this campaign to build up hype for the Iron Man 3 movie? Is it effective in building up your excitement? Or a complete waste of time?
About The Author