More X-Men: First Class casting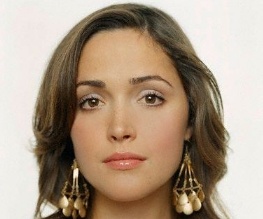 With James McAvoy, Michael Fassbender, Nicholas Hoult, Jennifer Lawrence and Kevin Bacon lining up to take a turn in X-Men: First Class, we're beginning to feel exceedingly spoilt. And now, according to the latest developments, actress Rose Byrne will also be singing in the mutant chorus; playing brain-box Moira Mactaggert.
For those who don't know Byrne, she's a regular on US TV show Damages – but you might also know her from her pop-princess turn in the recent Get Him To the Greek. She'll be playing quite the different character in First Class however; Mactaggert is the genetic scientist who helps Prof X set up the School For The Mutant-ly Advantaged* (*name TBC). However, you can bet that if Byrne and McAvoy are acting opposite each other, they'll more than likely be a steamy sub-plot. And we're not complaining.
A good choice for Moira Mactaggert? Let us know…
About The Author