"Mr Hunt, give me a future!" – Harry Brown director supports our campaign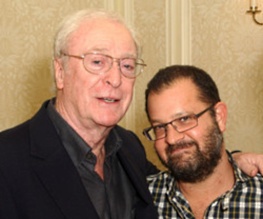 Oscar-nominated director Daniel Barber has voiced his support for Best For Film's campaign to save the UK Film Council.
Barber shot to prominence last year when his first feature film Harry Brown, which starred Sir Michael Caine (and received half its budget from the UKFC), became a huge hit. Taking time out from a family holiday to speak to BFF, he expressed his outrage at the threat to the Film Council and his concern over the damaging effect its closure would have on the UK's creative output.
"I'm very worried… as a film maker, I would like my second feature to be born of our culture", said Mr Barber. "If I can't find the money [to fund films] here, I'll go to America and end up making American films."
"The council stuck their necks on the line with Harry Brown."
Mr Barber was particularly concerned that if the film industry were funded by commercial sponsors it would result in a slew of bland and unimaginative films. He commented that "The Film Council requires that a film be successful creatively and on a cultural level" – crucially, although many UKFC-funded films are commercial hits there is no expectation that the Council's investment will be recouped. If the UKFC closes and nobody is willing to take risks on unusual features like Harry Brown, BFF shares his fears that the last ten years of cinematic innovation in Britain could be abandoned in favour of a culture of commercially successful but intellectually negligible films.
If the threat to the UK Film Council concerns you as much as it does Daniel Barber, Best For Film urges you to take action! Sign our petition here and keep checking this site for more information on the campaign as it progresses. The future of the UK film industry depends on us.
About The Author