Natalie Portman has first child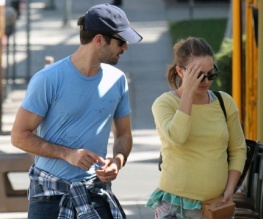 Natalie Portman, the Academy's reigning Best Actress, has rounded off a superb first half of 2011 with the arrival of her first child. SCREAM! It's going to be the best baby ever, we just know it.
Portman, who turned thirty last week, and her fiancé Benjamin Millepied have reportedly taken possession of a baby boy.
There has as yet been no official confirmation and certainly no news of a name (it'll be sensible, won't it? Please let it be sensible), but Twitter has erupted with congratulations from celebs including Ellen DeGeneres and Lindsay Lohan. Could this be the start of the next great Hollywood dynasty? Watch this space…
About The Author