Natalie Portman to play Lady Macbeth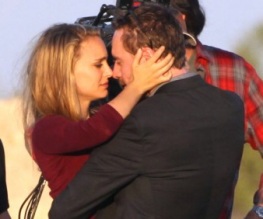 Well, this is the best bit of casting we've heard about all year. Yesterday we received the frankly spectacular news that Michael Fassbender would be tackling the role of Macbeth for a new film directed by Snowtown's Justin Kurzel, which is frankly enough good news for at least one week and now we know who's playing his queen/thaness/whatever. It's Natalie Portman.
We just can't think of a better choice for the manipulative, mendacious and eventually mental Lady Macbeth than Portman, who has previously played characters defined by mental illness (Black Swan), mythomania (Garden State) and, of course, being a queen (Star Wars: Episode I – The Phantom Menace). Her apparent innocence masks a steely interior, a bit like the Terminator, and we bet she can compulsively wash her hands like nobody's business. And as if that wasn't enough, she's just finished working with Fassbender on that pesky untitled Terrence Malick project – so if we're any judge, she won't be surprised by any nude scenes or chance meetings in showerrooms (please, God) that might occur. Nobody resists Fassbender for long.
That's all for now, because we need to go and rewatch Thor. Natalie Portman wasn't even GOOD in Thor and we're still going to do it. SO EXCITED!
Do you approve of Portman's casting? Let us know below!
About The Author