Neil Patrick Harris to Join The Smurfs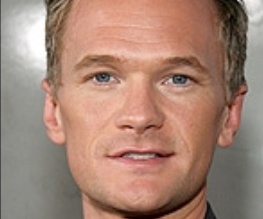 It's the cinematic event we're all waiting for. Alice In Wonderland can go suck its own rabbit-hole, it's all about The Smurfs. Sort of. Well, either way, the CGI Smurf movie will be upon us at some point, so we might as well all be prepared. And apparently, the pretty cool dude Neil Patrick Harris has climb on-board so, you know, that's good. Right?
It seems that Neil, at least, wont be donning a white hat and blue facepaint anytime soon, as he's been cast as a human of some description. Which we reckon he can do. Though Harris hasn't yet had any blockbusting roles, he's quietly been slipping under the radar with parts in Harold and Kumar and How I Met Your Mother. Maybe this is the role that will cement him as an actor? Maybe. Maybe not.
Could you talk till you're blue in the face about the new smurfs film? Yabber about it below!
About The Author