New 70s inspired horror movie starring Toby Jones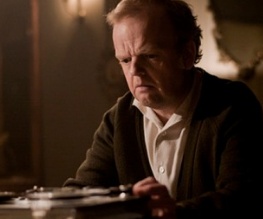 Toby Jones. Some of you may have heard of him, some of you may not. Those of you who haven't, WHERE HAVE YOU BEEN? Toby Jones has been in films ranging from St Trinian's, Frost/Nixon, The Hunger Games and Tinker Tailor Soldier Spy. He was also the voice of Dobby in the Harry Potter films (but we will just forget about that…) Now Toby Jones is finally getting a lead role in Peter Strickland's Berberian Sound Studio.
The film is an homage to the Italian horror movies of the 1970s and follows the story of an English sound technician and Foley artist, Gilderoy (great name), who goes to Italy to work on an intense horror movie. However spending too much time in the spooky sound studios with the film's overbearing producer and dark subject matter soon pushes the sound-man over the edge into madness as life begins to imitate art.
Expect dark, twisted psychological horror and claustrophobic sets. This will not be your average horror movie, because Toby Jones is in it! And that man is anything but average. This will be a David Lynch fan's dream and we are all super duper excited for its release. So far critics have raved about this and we are sure we will too.
Get your freak on! The film is released in the Curzon Soho and Renoir on the 31st August. http://credit-n.ru/offers-zaim/lime-zaim-zaymi-online.html http://credit-n.ru/offers-zaim/fastmoney-srochnyi-zaim-na-kartu.html
About The Author