New banner poster for Snow White And The Huntsman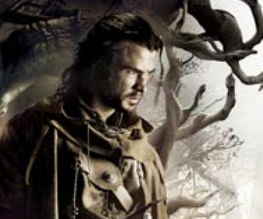 This is the one with Kristen Stewart in, if it helps. Though Hollywood is (for some reason) jam-packed with fairytales warning the dangers of not eating organic, it might be that Snow White And The Huntsman has overtaken Disney's The Order Of The Seven and Relativity's Mirror Mirror as The Film About Snow White We Know Some Stuff About. New poster! With crows! Crows are ominous!
Starring Kristen "miserable" Stewart, Chris "HAMMER!" Hemsworth and Charlize "too talented to be snarky about" Theron, Snow White And The Huntsman promises a DARK TAKE on the classic fairytale, where the fair young maiden chooses to fight the evil witch rather than solving everything by going to sleep (also known as the "what blue pill?" strategy).
If there have been more beckony trees this year, we've yet to see them.
About The Author