New character photos and bios for Girl With The Dragon Tattoo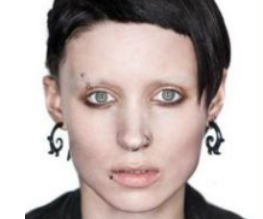 Things are starting to heat up for The Girl With The Dragon Tattoo, and with its Christmas release drawing nearer the team have released some character photos and bios to whet our appetite. Sometimes three best selling novels and three subsequent internationally released films just isn't enough in terms of hype, eh?
The full set of cast photos can be found on the official website here, but we've pulled in a few that we thought you'd be most interested in. Mainly its all about Gore Visnjic – or should we say PHWOAR Visnjic? ANYONE? YEAH.
The extensive bios seem a little unnecessary and spoilery – surely we all have an idea of what this film's about by now? Still, it's nice to see the gang together for the first time, and, as we may have mentioned, Phwoar Visnjic…
About The Author