New Disney Trailer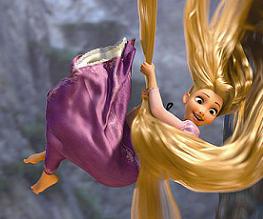 To herald an exciting new film season at BFI Southbank, a trailer showing every one of Disney's feature animations has been released!
In celebration of January's forthcoming Tangled, Disney's 50th feature animation, the BFI will be screening a different Disney classic every weekend throughout 2011! With a back catalogue dating from 1937 (Snow White and the Seven Dwarves) right up to the present day, this once in a lifetime film event is sure to draw in a huge and varied crowd of fans.
One of the few children's fairytales not yet covered by Disney, Tangled is an aptly re-named take on the story of Rapunzel. Said to contain songs reminiscent of those in Beauty and the Beast and The Little Mermaid, it will be a much anticipated return to the classic Disney blueprint that we all love so much.
Although this hasn't got us any closer to deciding which one to watch on the big screen, (how could we possibly choose just one after all?) this is just the Disney fix we needed to brighten up a Monday morning. Magic!
About The Author