New Harry Potter Clip, eeek!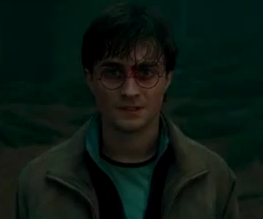 It draws ever nearer, fellow magically-frustrated muggles. Harry Potter and the Deathly Hallows: Part 2 hits our screens on Friday 15th July, and those pesky little chaps at Warner Bros have seen fit to whet our appetites with a clip. Strap yourself in for 30 whole seconds of wand-based excitement (wahey)
We should probably say now, if you like your denouements to stay shiny and surprisey, you probably don't want to see this clip. Shown at the MTV Movie Awards last night, it shows the beginning of the final confrontation between Voldemort and the boy who lived, as he tries to save Hagrid's life. For the rest of us raised in the age of instant gratification, here it is:
If nothing else, it's nice to see Ralph Fiennes get a bit of screen time without being distracted by Helena Bonham Carter screaming or a snake going mental. Still, thirty seconds is never enough. Go watch the trailer again. Ah. That's better.
About The Author