New Hobbit Production Video released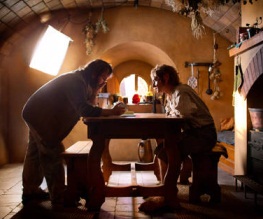 Peter Jackson has released the latest in a series of production videos for The Hobbit: An Unexpected Journey. The video features 12 minutes of footage showing the crew going around various locations in New Zealand.
To be honest, they don't get up to much, and spend much of their time talking about the weather, the clouds, and how hard it is to get internet in rural New Zealand. On the bright side, we get more close-up footage of what the dwarves look like, and some words from the likes of Martin Freeman, who plays Bilbo and Andy Serkis, reprising his role as Gollum. Exciting!

Want to share your nerdy excitement about The Hobbit? Express yours thoughts below
About The Author