New images for Arnold Schwarzenegger's Last Stand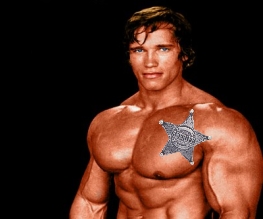 Would you believe it, Arnold Schwarzenegger is 65. And isn't he looking great? Fresh from punching and exploding on The Expendables 2, the former Governor of California has just started shooting in New Mexico for his proper grown-up acting role in The Last Stand.
He plays small town Sheriff, Ray Owens, a man with a past, now living out his days keeping the peace in a sleepy town on the Mexican border. BUT THEN a notorious drug lord escapes the FBI, makes for the border with his entourage and a hostage in tow and Arnie and his gang are forced to make a Last Stand. Directed by Korean director Kim Ji-woon (A Tale Of Two Sisters, I Saw The Devil), The Last Stand looks set to be a super exciting, gritty modern western. Joining the big man will be the eclectic talents of Forest Whitaker, Genesis Rodriguez, Eduardo Noriega, Johnny Knoxville and Harry Dean Stanto. Jaimie Alexander, last seen wielding her Nordic sword as warrior Sif in Thor, will be playing the female lead as the local cop.
According to The Sun, that hallowed institute of fact, Arnie's been given a catchphrase for kids to repeat in the playground. We're not entirely sure that "I feel old" is going to catch on quite like "I'll be back", but who are we to comment? We'll just look quietly at these new photos instead.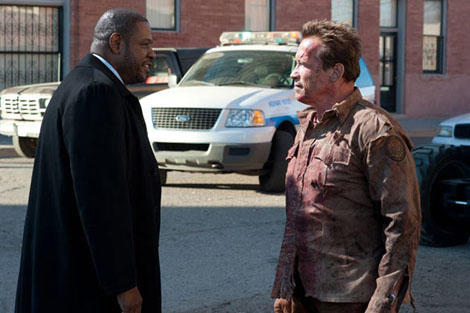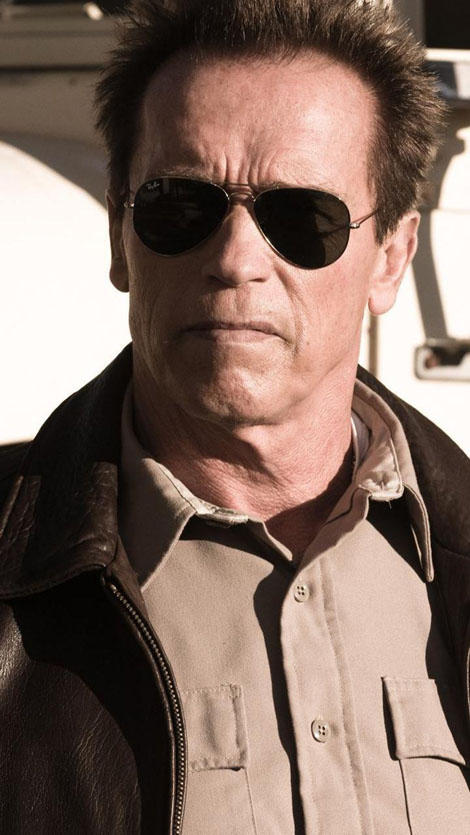 About The Author