New Pictures Of Ryan Gosling On 'Only God Forgives'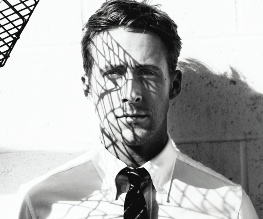 Ryan Gosling is adored by all; gorgeous, funny, sensitive and a feminist icon, not to mention a ruddy good actor, he has at least 500 obsessed fans googling pictures of his handsome face every minute of every day*.
Fingers crossed they don't stumble across this photo of him, papped on the set of gory action flick Only God Forgives.
The film is the latest collaboration between Ryan and Drive director Nicholas Winding Refn. Only this one is set in Bangkok. And Ryan plays a cop-killing drug-peddling fugitive, with a nasty habit of ramming his face into brick walls (or so we assume)…
Oh Ryan, what have they done to your beautiful beautiful face? Did they take a DVD copy of The Notebook, cover it in sandpaper and rub it all over your chops? DID THEY?!
Oh, they didn't. Apparently you just got into a fight with an angry retired cop, known only as The Angel Of Death.
This film is clearly set to be just as, if not more, brutal as Drive and, while it doesn't yet have a release date, will be hitting our screens sometime later this year.
Do you want to gently bathe Gosling's wounds? We do…
* Not an official statistic
About The Author