New red-band trailer for Shame hits the web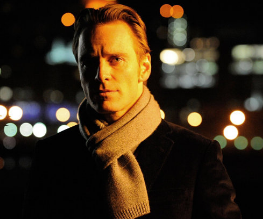 Those who like their sex to be all sexy and mainly involving Michael Fassbender (so, basically the entire BFF readership), YOUR DAY HAS COME! After springing an extended, deeply classy trailer on us last week, the Shame team has furtively decided to give us what we really want. Some sexy times. Put the kids away, pull down your blinds and prepare to be a bit disappointed as its mostly just Fassbender sitting on a train – a new trailer is here!
Directed by Steve McQueen and starring Fassbender and Carey Mulligan, Shame is set to be one of the most talked-about films of 2012. Set on the pleasure-gorged streets of New York city, Shame follows one man's struggle with sexual addiction, as well as the sister who is determined to save him. Roll on 13th January.
About The Author