New Scott Pilgrim clip online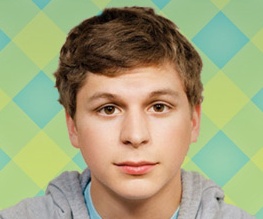 Sometimes, the world does just seem a beautiful, beautiful place. For a good few nights now we've been praying for just a wee bit more Scott Pilgrim to tide us over until it gets released here in the UK. And guess what? At the MTV awards they only went and showed us one! Ahhhh. Happiness.
This clip shows us just a glimpse of the awesome video-game/comic book/action film style of this flick, with Scott (aka Michael Cera) fighting off one of the "evil ex's" (oh come on, you know the story by now, right?). The twist is, the ex is a movie star, and Scott also has to fight his stunt team. Cue an Agent Smith type pile-on, with excellent one-liners scattered about for funsies. Excellent, excellent, excellent.
Whatcha reckon? Let us know..
About The Author