New Shame trailer now online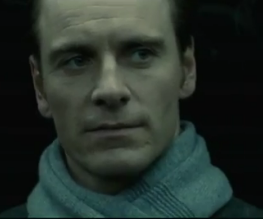 Remember how we didn't need convincing to go watch Shame before we saw the brilliant poster? And how we definitely didn't need convincing before we saw the extra-brilliant trailer? Well guess what? The conviceometer is going off the charts. It's another bloomin trailer.
Featuring a bit of footage we've seen before, a bit we haven't and a lovely soundtrack, it's yet another enticing glimpse of the film set to knock our socks off when it opens in the UK in January. It's just a shame we don't get much Mulligan action in this one. Or do we? Have a watch:
Aha, we did a trick. We tricked you with our words. Anyway, hurrah! Shame!
About The Author