New Super 8 clip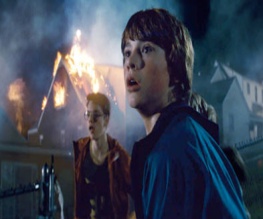 The online buzz is now reaching fever pitch on soon-to-be-released Super 8, the JJ Abrams-written/directed and Steven Spielberg-produced alien spectacular. Expanding on events in the trailer, the latest clip gives us some budding romance between Elle Fanning (Somewhere) and Joel Courtney, cool tunes and a typically naff Seventies Super8mobile before kaboom it's explosion time!
The clip is a tense action sequence but annoyingly reveals no sign of any Cloverfield-stylee monster as of yet. Super 8 is shaping up to be the Summer Sci-fi blockbuster of 2011.
Not long to wait now JJ fans. Super 8 is out on 10 June.
About The Author