New The Hunger Games trailer is here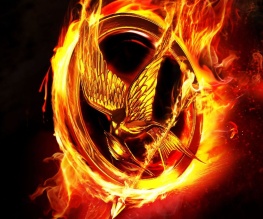 A new trailer for the best-selling fantasy novel The Hunger Games has been released and you know what, kids? It looks kinda cool. The film, directed by Gary "Seabiscuit" Ross tells the story of a young girl (played by Jennifer Lawrence) who is forced to participate in a Battle Royale style competition. But we don't need to tell you all this, you lazy so-and-sos! Just watch the trailer down below and let us know what you think.
We like the opening, with the huge airship appearing over the woods, and the closing sequence of the kids being released. Also the kind of wacky, dystopian world the kids are brought into looks fun. We like your style, woman picking the names and guy with curly beard! You guys are pretty cool. Woody Harrelson, we have some problems with your curtains but you know what, we like you. Then there's Lenny Kravitz obvs (seriously though, who is he playing? Her stylist? Is he the equivalent of Michael Caine in Miss Congeniality?) All jesting aside, this looks nice and dark and slightly weird. It certainly looks better than the Twilight series. Do you agree?
About The Author