New trailer emerges for Jack Ryan: Shadow Recruit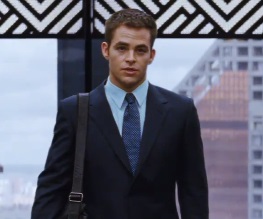 Here at BFF, it is with bittersweet relish that we greet the next instalment of the Jack Ryan series. His creator, author Tom Clancy, passed away earlier this week aged just 66 – for his millions of CIA-loving fans, hopefully his continued legacy provides some comfort.
The charismatic C.I.A. operative has seen screen time before, beginning with a young Alec Baldwin in 1990's The Hunt for Red October. Harrison Ford took care of Ryan's next appearances in both Patriot Games (1993) and Clear and Present Danger (1994). It took another 8 years and a new round of casting before Ben Affleck was stepping into Ryan's shoes for The Sum of All Fears. It's been 10 years since then and now we have a fresh face to add to the growing gallery of Jack Ryan visages: Chris Pine.
Jack Ryan: Shadow Recruit looks to reboot the series much like Casino Royale did for James Bond. Adam Cozad and David Koepp's script strips things back to the very beginning, focusing on Jack Ryan's first years within the C.I.A.'s Financial Intelligence Unit. Director Kenneth Branagh will be pulling double duty by taking on the role of the mysterious Moscow billionaire who is at the centre of Ryan's undercover investigation while Kevin Costner and Keira Knightley fill in as Ryan's handler and fiancée respectively. The trailer promises quite a bit of action and even hints at the duplicity we've come to expect from Clancy novels (although Shadow Recruit is an original story, not an adaptation), but the fulfilment of such expectations won't be seen until Christmas Day. However, with Pine having cut his teeth with not just one, but two successful Star Trek movies and Branagh sealing the blockbuster deal with Thor in 2011, our hopes remain high for this Paramount Pictures-produced espionage flick.
About The Author