New trailer for Paul Rudd's Our Idiot Brother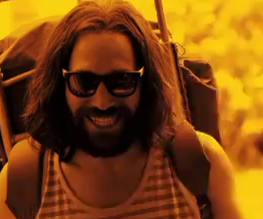 For years Paul Rudd has been quietly and unceremoniously funny-ing all over Hollywood, and while louder comics have fallen by the wayside (what happened, Will Ferrell? What happened to you?) it looks like Rudd is only getting stronger. A new trailer has appeared for Our Idiot Brother, showcasing Rudd as a happy-go-lucky stoner who constantly tries and fails to make the world a better place.
Seeming to be part comedy, part thorny jab at the fact that cannabis use is still illegal, Our Idiot Brother centres on an aimless young lad who simply wants to grow hybrid vegetables and smoke the occasional spliff – hey, a dream we've all had from time to time. After he gets thrown in prison for selling drugs to a cop, he finds himself counting on his (ridiculously attractive) sisters to get him back on track. We've said enough. TO THE TRAILER:
Don't be fooled by its pseuo-indie sensibilities, there's a heck of a lot of star power behind this. Rudd, Steve Coogan, Emily Mortimer, Zooey Dechanel, Elizabeth Banks – all are present and correct, which makes us think (read: hope) that the script must have been a fairly big pull. Here's hoping for something a little classier than your average stoner-comedy…
Our Idiot Brother hits screens in the US at the end of August, and will travel to our shores soon after.
About The Author