New Trailer for The Descendants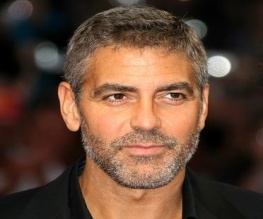 George Clooney has recently turned 50 and decided to go all worthy and independent on us. Pairing up with Alexander Payne, who made the indie genre fashionable as well as Oscar-worthy with the awkwardly funny Sideways, the first trailer for earnest comedy The Descendants is out now.
The Descendants sees Clooney as Matt King, husband, 'back-up parent' and general all-round schmuck, having to look after his teenage daughters when his wife has a boating accident. As well as finding out that parenting brats is taxing, Matt discovers that his wife is having an affair with that dude from Scream (Matthew Lillard) and then runs, runs like a mad man to confront him. Movie sidekick favourite Judy Greer plays Matt's adulterous wife, and Beau Bridges also appears.
But before you get over-excited at those twinkling guitar riffs and Arcade Fire tracks, The Descendants isn't out until December 2011.
About The Author