Nic Cage Expendables casting rumour is news to Stallone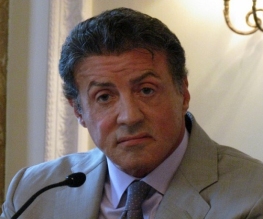 Yesterday afternoon, it was reported that Nicolas Cage and Nicolas Cage's hair had been cast in the third instalment of Sylvester Stallone's The Expendables franchise, which is also under siege from a number of all-girl rip-offs.
Supposedly sourced from Stallone's Facebook page, the news was picked up by a number of websites despite the fact that it made absolutely no sense whatsoever. At one point the author states that the saga will continue as long as the cast "amuse ourselves by offering fun and people". And shamanic rituals, and dignified animal sex, and loads of castles.
Of course, it turns out that the page was not an official one to begin with, and at least at this time there is no truth to the casting news, although Cage's name continues to circle the project. Cage, meanwhile, is believed to be "glad that that's all been cleared up". Nicolas Cage's hair likes this.
Which other patently inappropriate actors do you want to see lumber onto The Expendables 3? Nathan Lane? Warwick Davis? Tilda Swinton?
About The Author