Nicolas Cage For Black Butterfly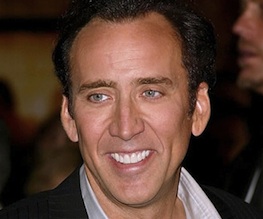 For those of you not familiar with Nicolas Cage, there's a picture of him on the left. For those of you who are, you'll probably find that, like me, this picture doesn't do justice to the strange "melting" effect of his face. Despite this shortcoming, he has scored yet another lead role, this time in psycho thriller Black Butterfly.
Cage will play a writer who befriends a drifter type, only for things to turn decidedly deadly. A little bit like The Hitchiker then, maybe? Except it will ALSO star Veronica Ferres. As of yet, we haven't been informed as to who or what Ferres will play but we're putting our money on it being some sort of sexy and unlikely love interest for Nic. He does do well for himself in the world of cinema, doesn't he?
Actor Brian Goodman, he of Catch Me If You Can fame, is directing this thriller, which will be the first English language project to come out of Bavariapool. Based on French TV series Papillon noir, it clearly has the possibility to become a tremendous success or an insanely awful film; the kind that makes you want to scoop out your own eyes with a spoon.
We'll give Nicolas a chance with this one but can he give us Captain Corelli's Mandolin Cage rather than Season Of The Witch Nic? Only time will tell…
About The Author