Nicolas Winding Refn in talks to direct Button Man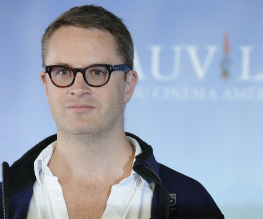 What's a man supposed to do once he's stopped taking lovely photos of Ryan Gosling with a bruised face? Currently working on Only God Forgives with The Gos, Drive director Nicolas Winding Refn has been casting around for his next project, and he BLOOMIN WELL MIGHT HAVE FOUND IT. According to Deadline, the rising star may be adapting the comic strip Button Man, by the creator of Judge Dredd. Will Gosling play the button? Probably.
Button Man is a Hunger Games-esque tale by John Wagner (except it was first published in 1992, so EAT THAT Suzanne Collins), centred around a group of millionnaires who bet on trained killers in a fight to the death. The tale hangs on the character of Harry Exton, one of the 'button men' assassins, who decides that he wants out of the game. But it turns out it's not exactly an easy world to walk away from…
It sounds like a suitably dark, stylised premise for Winding Refn, particularly considering he's currently dealing with trained Angry Men in the Thai fight-club world of Only God Forgives. The film will be produced by Dreamworks, and as yet no other talent is attached. We reckon it's time for Refn to give another leading man a go. Danny Radcliffe? Perfect.
About The Author