Nolan confirms The Dark Knight Rises will be his last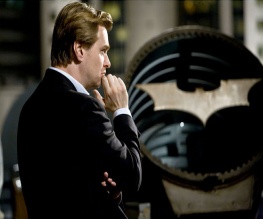 Fans of the hugely successful Christopher Nolan helmed Batman series have the next instalment to look forward to in 2012, and with speculation around potential villains and female leads still very much an unknown; it's all only adding to the excitement of The Dark Knight Rises. Unfortunately, for those completely Batbonkers about Nolan's fantastic reboot, the third film also appears to be Nolan's last.
Speaking during an interview, and in the wake of Inception's huge commercial success and potential Oscar nod, Nolan said: "I love working within the realm and rules of our Batman world. It's kind of nice to have someplace to go that I'm super-excited about." He also said that given the success of Inception, it has allowed him more of a relaxed approach toward the next Batman. "I'm glad — I'm very, very glad — to be embarking on the last chapter of our Batman saga without any sense of obligation or duty to the studio. They did very well with Inception. So I'm able to go into finishing our story in a very enthusiastic way." Not that The Dark Knight wasn't a huge success either.
Christopher Nolan's The Dark Knight Rises is scheduled to hit cinemas July 20th 2012, and while it might well turn out to be his last in the series – his previous work and success definitely suggests he will go out with a bang.
About The Author