Oprah to play a butler's wife, or something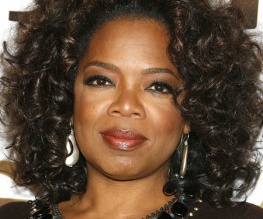 Oscar-nominated media mogul Oprah Winfrey (bet you didn't know about that, did you? Or that Barack Obama has a Grammy!) is on the verge of returning to live-action cinema after a fourteen-year absence.
Winfrey, who was last seen on the silver screen in 1998's Beloved, is considering a role in Lee Daniels' new project The Butler. It's about Eugene Allen (David Oyelowo is Daniels' rumoured actor of choice), a butler who works at the White House for eight hundred years or something, and Oprah would play his wife (butlette?) and probably she'd die and he'd carry on buttling nonetheless and it'd be really meaningful. Or something.
Oprah's Oscar nomination was all the way back in 1985, when she costarred in Steven Spielberg's The Color Purple. Since then she has produced a variety of films through her company Harpo Productions, and lent her honeyed tones to animated films including Bee Movie and The Princess and the Frog.
Daniels, the thinking man's Tyler Perry, has previously directed Helen Mirren in Shadowboxer and everyone in the world in Precious, which as far as we can tell is about lots of people inexplicably wanting to have sex with a really fat child. Hopefully that won't happen in The Butler, because the White House carpets are really expensive.
How excited are you about Oprah playing a butler's wife? Us too.
About The Author