Orlando Bloom receives Degree from Canterbury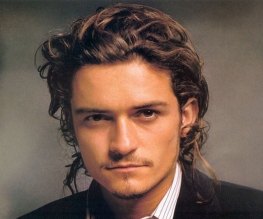 Orlando Bloom will today receive an honorary degree from the University of Kent.
The star will be attending the ceremony at Canterbury Cathedral this afternoon, with a return to his home city.
After receiving his degree he will be taking a tour of the Marlowe Theatre, where he first appeared on stage aged 4. Bloom will be sporting a hard-hat and this season's high vis. threads for the trip down memory lane, as the capacious venue is under construction until autumn next year.
The Pirates of the Caribbean lead has taken an active role in the rebuild, as a patron of the New Marlowe Theatre Development Trust.
The achievement is particularly pertinent for the 33 year old actor, who recently revealed that he was diagnosed with dyslexia as a child. Bloom claims that he often encounters difficulty when learning his lines, but this has only ever made him work harder.
Also receiving an honorary degree from the University of Kent today is David Suchet, aka Poirot.
Congratulations Orlando and Poirot.. (B.A. (Hons)).
About The Author