Paul Walker to play Hitman plus new Fast & Furious 6 trailer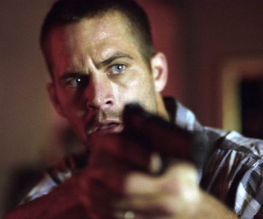 Paul Walker will be shaving the rest of his very little hair soon, because he's set to star in the new Hitman reboot as the bald hitman himself. The reboot comes after the disaster that was the 2007 Hitman film starring Timothy Olyphant (WHAT a name), which, despite its miserable failings, still grossed over $100 million worldwide. Blimey. Here's to hoping Fast & Furious 6 star Paul Walker will bring a lot more sense than the first Hitman film, which lacked much logic. We don't care either way.
It looks as if the 2007 Hitman writer Skip Woods will be back to write the screenplay. Since then he's taken a few screenwriting classes and learnt the art of making sense (ish), having written the script for X-Men Origins: Wolverine, The A-Team and A Good Day to Die Hard. Xavier Gens, who helmed the 2007 Hitman film, will not be returning to direct and will instead be replaced by Aleksander Bach. Bach is relatively unknown… and that's pretty much all we have on him (he doesn't have an IMDb).
Hitman, loosely based on the popular Square Enix video game, will be filmed in Singapore and Berlin. Paul Walker will be the genetically engineered assassin, with a penchant for bad tattoos and no hair, and a LICENSE TO KILL. The plot is being kept under wraps for now, but expect the hitman to be involved in some kind of conspiracy or wronged by the government. Or something. We'll keep you in the loop. Until then, look forward to Fast & Furious 6 out May 24!
Check out the new Fast & Furious 6 trailer below:
How do you feel about another Hitman film? Care much? Can Paul Walker do anything else but look good? Spill your thoughts below!
About The Author