RIP Pete Postlethwaite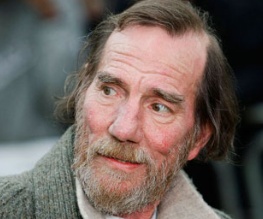 A sad, sad start to 2011. We're sorry to report that brilliant actor Pete Postlethwaite has passed away in a hospital in Shropshire after a long battle with cancer.
Throughout his career Postlethwaite appeared in many stunning films, including Inception,The Town, The Constant Gardener, Brassed Off, Romeo + Juliet and The Usual Suspects. He was once described by Steven Spielberg as "probably the best actor in the world today".
He was also known for his political and environmental activism, appearing as the front man in the climate change film The Age of Stupid,. After the film's release he threatened to hand back the OBE he was awarded in 2004 in protest at the government's decision to give the go-ahead for Kingsnorth coal-fired power station in Kent.
Truly an actor of formidable skill , we're not quite sure who can possibly step up to fill the gap he has left behind. He is survived by his wife and two children, and our thoughts go out to them at this time.
About The Author