Peter Dinklage to play a leprechaun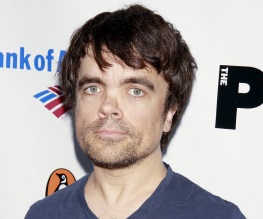 While this might explain our rather rapturous love for the man, in reality he's just planning on playing a character who has a habit of telling people that he is one. Pitched as an R-rated comedy similar in tone to the 2003 Billy Bob Thornton flick Bad Santa, this as-yet-untitled project will focus on a sharp-tongued character who takes advantage of his short stature to convince those around him that he is in fact a real leprechaun.
Andrew Dodge, the writer responsible for Jason Bateman's directorial debut Bad Words, will be in charge of bringing the comedy "wrapped around an emotional heart" (ugh) to the Paramount-financed project. No word yet on when production will begin but we are willing to predict that it will be sometime after the next Game of Thrones season has wrapped up filming.
Peter Dinklage has steadily been working his way up to the centre stage. While his turn as Finbar Mcbride in 2003's The Station Agent garnered him much praise it took another few years for him to cement his popularity with the original British Death at a Funeral. His character was so beloved and integral that 3 years later he was invited to reprise his role in the American remake. More recently, it's been his role as Tyrion Lannister in the epic HBO TV series that has won our hearts and his first Emmy and Golden Globe award. Dinklage will next be gracing the big screen on May 22, 2014, playing robot-tinkerer Bolivar Trask in the mutant blockbuster X-Men: Days Of Future Past.
About The Author