Peter Jackson begins casting 'The Hobbit'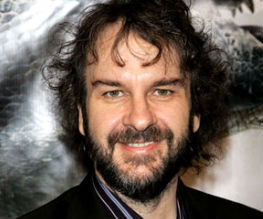 Peter Jackson begins casting The Hobbit
The Lord of the Rings director Peter Jackson has been jetting round the world to meet with potential cast members of The Hobbit.  While there has been no official confirmation that Jackson will be taking the helm following Pan's Labyrinth director, Guillermo Del Toro's departure from the project, it is now taken to be almost certain that Jackson will be returning to Middle Earth
Del Toro was forced to leave the film due the huge production delays that now seem synonymous with the project, so the welcome news that finally something is happening gives us hope that there will be news of a greenlight for the two planned Hobbit movies very soon.
The financial troubles of MGM, who own half the rights to the film, have caused the delays that have frustrated fans and actors alike. Sir Ian McKellen, who played Gandalf in The Lord of the Rings trilogy, has threatened that if things don't get moving soon, he won't want any part of the project.
Thankfully Warner Bros and Jackson's negotiations with MGM are said to be close to over, so with any luck we'll be seeing everyone's favourite wizard (no, not Harry Potter) on our screens again soon. Other Rings cast members expected to return include Andy Serkis (Gollum), and Hugo Weaving (Elrond).
No new cast members have been confirmed, though names like Danny Dyer and – gasp – Irish pop gits Jedward have been bandied about in connection with the project. Perhaps those delays don't sound so bad after all…
About The Author