Pirates 4: On Stranger Tides gets new trailer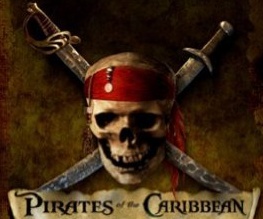 Here we were thinking that this "Superbowl" malarky was a sporting event, when actually it turns out it's actually some kind of TV advertising festival. This year's Superbowl saw the unveiling of several brand spanking new trailers; among them was a new look at Pirates Of The Caribbean: On Stranger Tides. Goodbye Orlando, farewell Keira – this is Johnny "mad eyes" Depp's show now.
So, the trailer explodes in typical Pirates fashion – clinky swords, toothy grins and boomy drums a-go-go – with a bit of freshly soured mermaid and Blackbeard fun thrown in for good measure. It all looks typically exciting, but then no-one ever denied Disney's ability to make a gripping Pirates trailer – it's the films that seem to be the problem. Take a look and see what you reckon, if nothing else it's nice to hear the ol' music coming back into play:
Yes, it's basically Jack Sparrow doing what he does best, and a couple of cheeky glimpses of Penelope Cruz looking all dark eyed and danger-like. Are you interested in joining their quest yet?
About The Author