Pixar announce LOADS OF STUFF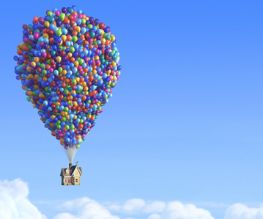 Having raised all of our spirits with their Hunger Games inspired Brave trailer (we're going to keep saying it until they murder us with their Mouse guns) it transpires that Dis/Pix have plenty more to shout at us about. And hey, our ears are but grateful troughs for their word sludge. PIXAR STUFF HURRAH! Three whole bits of news came trotting our way this morning, and we're bloomin well going to tell you two of them. Oh, ok, all three. You lucky dogs.
SO, you may remember that a while back Pixar announced they were working on two new projects; an untitled story about dinosaurs, and one that was based around pyschology. Well as TOTALLY NOT VAGUE as that is, we've got some details on both. The dino-project now has a name, and it's The Good Dinosaur – set for release mid-2014. The other project is still as yet unnamed, but has apparently got a release date – June 2015. The film – currently known as "Untitled Pixar Movie that Takes you Inside the Mind" -will centre on the brain of a little girl, with her emotions being expressed as characters.
AND FINALLY, a third Pixar project entitled Dia De Los Muertos is also now set for a 2015 release, and officially has Lee Unkrich at the helm. Centred around the traditional Mexican holiday where a family's dead are both mourned and celebrated, we basically can't think of a better chap to lead the troops than the director of Monsters, Inc, Finding Nemo, and Toy Story 2 and 3 .
There we are then, that's your Pixar output suited and booted until the end of 2015. Disappointed that Cars 3 doesn't seem to feature? Funny that…
About The Author