Portman and Ramsay team up for Jane Got A Gun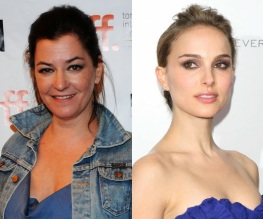 Natalie Portman looks set to break her creative silence with the starring role in Lynne Ramsay's new film – and no, it's not Moby Dick in space.
The We Need to Talk About Kevin director is taking on one of the films from last year's Hollywood Black List, the unofficial directory of the best unproduced scripts floating around Tinseltown. Jane Got A Gun, penned by Your Bridesmaid Is A Bitch screenwriter Brian Duffield (neither have we – apparently Y.B.I.A.B. is on the Black List too), is an Old West thriller in which a woman whose husband has been wounded by his vengeful former gangmates must persuade her ex-lover to take the unlucky couple in. Could work.
With Portman's commitment to Terrence Malick's back-to-back films Knight of Cups and Lawless, plus the prospect of another underwhelming performance as Jane Foster in Thor 2: This Time it's Mythical, we can't see her getting together with Lynne much before this time next year. We'll keep you posted.
We Need to Talk About 'Aleph', Natalie. It's just not a proper name.
About The Author