Pottermore is revealed!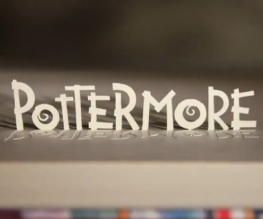 After days of increasingly intense speculation, the mysterious Pottermore project with which JK Rowling has been torturing fans has finally been exposed. And it's… it's a forum, we think.
The countdown on the 'JKRowlingAnnounces' YouTube page (accessible via the Pottermore website, which was discovered after eager geeks decoded a series of cryptic co-ordinates sent to Potter fansites) finally resolved at midday, revealing a video in which JK Rowling explains that Pottermore will be a unique destination where fans can rediscover the books and be privy to exclusive snippets of information about Harry Potter's world, as well as buy various merch and the all new Potter ebooks.
We don't mean to be churlish, but does anyone else feel like this is a bit of a letdown? As far as we can tell, Pottermore is a combination fan forum and shop with occasional bits of supplementary Potter plot for diehard enthusiasts; a blend of The Leaky Cauldron and Rowling's own site, with the added opportunity to spend some more money on the most successful fiction franchise since the Bible. Twitter is not at all impressed:
If you really want to see the video, it's below. In fairness, the animation is good; mind you, you can afford good animation if you're ALREADY RICHER THAN THE QUEEN. Sigh…
About The Author