Predators Trailer Arrives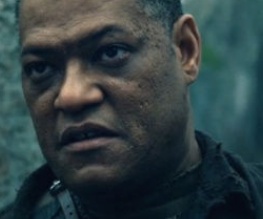 Awww yeah! After releasing a teaser trailer earlier this week, that included commentary from producer Robert Rodriguiz, team Predators have finally put us out of our misery and released the official trailer.
And how is it? Pretty similar to the teaser one. But still. Predators! Yes! It looks like this reboot is (thankfully) going back to the 'team lost in the jungle with some horrible beasties' roots, and with a killer cast, we're pretty excited about it's release in August. For those not in the know, the gun-wielding crew includes Adrian Brody, Laurence Fishburne, Topher Grace, Danny Trejo, Alice Braga, Mahershalalhashbaz Ali, Walton Goggins and Louis Ozawa Changchien. There's gotta be at least a couple of names in there that make you feel all warm inside.
We've got a while to wait until the film reaches the UK, so sit back and whet your appetite with the trailer. Enjoy!
About The Author