Puss in Boots Teaser Trailer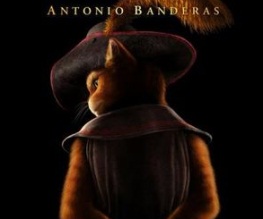 DreamWorks Animation has released a poster and a teaser trailer online for their latest Shrek offspring, Puss in Boots.
The character, voiced by Antonio Banderas, got his own spin-off after Dreamworks execs presumably realised they'd milked every last drop from the cash cow that was the Shrek series, which ran to an over-optimistic four films.
Also starring in the new picture are Salma Hayek and Zach Galifianakis, as 'Kitty' and 'Humpty Dumpty' respectively, with the three teaming up to hunt down the fabled Goose who lays the golden eggs. Which is a neat piece of symbolism for the studio and this franchise.
Perhaps I'm being over-cynical and the film will be a breath of fresh air, picking up praise and awards like Puss laps milks. How about I just let you watch the trailer and decide for yourself?
http://credit-n.ru/kredity-online-blog-single.html
http://credit-n.ru/offers-zaim/glavfinance-online-zaymi.html
About The Author