R-Patz to take on Saddam Hussein. Probably in a film.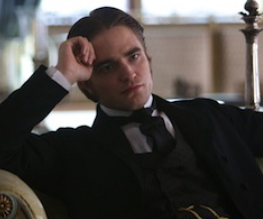 As the storm continues to rage about whether Robert Pattinson is a total dream-dud or an actual proper acting man, the subject himself seems content to just sort of get on with making things. And we like that in a dream dud. While we wait for judgement to fall on his performance in David Cronenberg's Cosmopolis, we can at least content ourselves with the fact that soon he's going to be battling Saddam Hussein. Good. That's probably fine.
Based on the succinctly titled autobiography by Eric Maddox – Mission: Black List #1: The Inside Story of the Search for Saddam Hussein — As Told By the Soldier Who Masterminded His Capture – the adaptation Mission Black List will focus on the true story of Saddam Hussian's capture; with R-Patz taking the role of Sergeant Maddox himself. Now, if there's one thing we've learnt from The Lucky One (and to be honest, it's one of many things) it's that dreamy teen shriek-fodder don't neccessarily make the most convincing hard-nosed soldiers. But, as has been discussed, we're intrigued to see what else our favourite moody blood-luster can bring to the table. Having winked his way through both Water For Elephants and Bel Ami, it'll be interesting to see whether he employs the same tactics when it comes to detaining the most infamous war criminal of the last 30 years.
Would you stop fighting The West if R-Patz batted his lips at you? Talk to us!
About The Author