Rachel Weisz being lined up for Bourne Legacy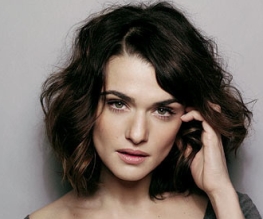 Looks like Rachel Weisz will be a busy actress this year as she's lining not one, but two roles in big films scheduled to shoot later this year. Last week she was reported to be in negotiations for the role of the wicked witch in Sam Raimi's Oz, the Great and Powerful and this week it's been revealed that she's being lined up for a part in Tony Gilroy's spin-off The Bourne Legacy.
There's no word on the specifics of her character but she will be joining previously cast lead Jeremy Renner, who'll be playing an operative from a covert Government program that's more dangerous than the Treadstone program featured in the previous series. More dangerous than a program that brainwashed and trained assets to kill targets around the world? I'm not sure how dangerous you can get, unless you're killing people with bazookas.
Oz, The Great and the Powerful commences filming in the summer and (if she commits to it) The Bourne Legacy starts shooting sometime in September. It could be a tight fit to accommodate both films in her schedule.
In any case it looks like Weisz will get her spy fix after all those rumours last year about being potentially cast as the baddie in the next Bond film.
About The Author